I know, I know, I'm an adult who should know better than to indulge in the escapism of Disney but I just can't bring myself to stop, especially given the current circumstances. There is something so calming and reassuring about Disney (even given the company's chequered past, present and possibly future) that I just can't turn down. Therefore I've found myself indulging in a little more Disney escapism than usual over recent weeks, sometimes by way of Disney+, sometimes by watching Disney Vlogs and sometimes in something as simple as a large cup of coffee in my favourite Disney mug. In case you're like me and enjoy a little Disney downtime I thought I would share some of my favourites…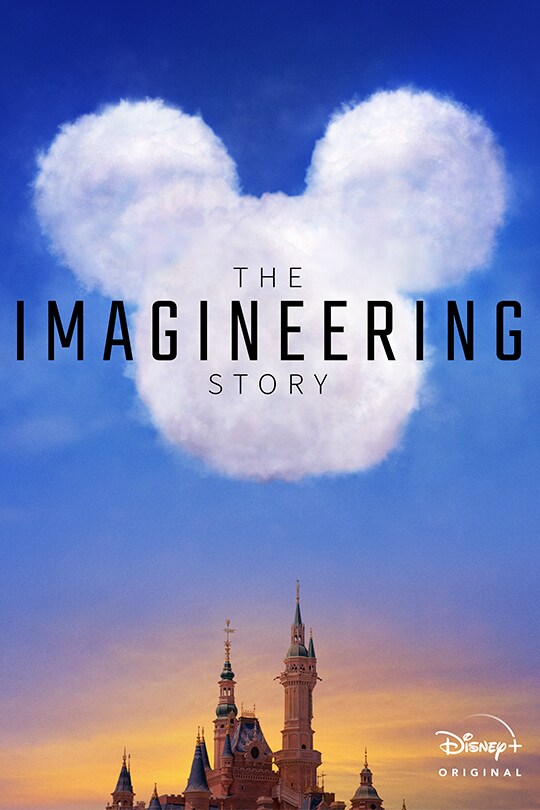 Disney's Fairytale Weddings – Disney+
Yes it's exactly as cheesey as it sounds and yes it is hosted by that insanely talented couple you see dancing on TikTok all the time. Disney's Fairytale Weddings offer just the right amount of light hearted escapism and beautiful imagery of the Disney parks. I find myself popping on an episode as I'm getting dressed in the morning and the glorious sunshine of Florida and California makes its way into my tired soul and cheers me up! Each episode tends to follow two or three couples and no two weddings are the same so you can happily enjoy episode after episode if you're in the mood. A lovely, romantic way to start your day. Also, there are a few Disney+ offers floating around (I know O2 will take £2 per month off your bill if you sign up to Disney+ which is £5.99 per month) and of course the seven day free trial period.
The Imagineering Story – Disney+
Oh boy. I had wanted to watch this for so long, after watching vlogs and instagram stories from people at D23 and people in the US and Canada who got Disney+ long before us lowly Brits! You're given an exclusive opportunity to look at the development of the Disney parks and how they have changed over the course of the decades. Some of those persistent rumours about the secrets of Disneyland are either confirmed or put to bed for good (I won't spoil it) and if you're anything like me, you find yourself completely enraptured by the magic of the parks.
DisneyMoon Videos – Sophie and Dave – YouTube
I love watching vlogs on YouTube. It's been a huge part of my entertainment system for the last twelve years or so and discovering content creators I like and connect with is still a thrill. When it comes to Disney vlogs I absolutely love the easy breezy atmosphere of Sophie and Dave's DisneyMoon videos. They are a gorgeous couple whose passion for Disney World and excitement over every little detail always makes their videos a joy to watch. I wholly recommend sticking on a playlist of either their 2017 trip or 2019 honeymoon trip and letting them keep you company whilst you enjoy a cup of tea, or maybe as you're making dinner. It's great. At the moment they are also posting occasional Disney themed sit down videos as well, where they detail their favourite rides and snacks etc. Plus I haven't been to Walt Disney World since I was a baby, so it's great to pick up some tips from experienced Disney go-ers on how things work!
Disney Vlogs – Adam Hattan – YouTube
If you want detail, honest reviews, top tips and just huge amounts of content than Adam Hattan's channel is a gold mine. He knows everything there is to know about trips to Disney World, Disneyland Paris, Disney Cruise Lines. He's literally written the book on it!
If you want a nice long watch then Adam's videos are great as he doesnt skip over anything which is often exactly what I'm after. His videos have the ability to really make you feel like you're there with him, whilst also being absoutely jam packed to the rafters with advice. He's currently uploading every Sunday his latest Disney World series which was filmed right before the parks closed and the UK went into Lockdown so its a very up to date look at what you can get up to at Disney World!
Disneyland Paris Videos – SeeYouInMainStreet – YouTube
My love of this channel runs deep! A Dutch couple with a passion for Disney, See You In Main Street offers tips, advice, information, hilarious and very sweet moments all in one. The videos are on the shorter side, so if you just want your quick Disney fix then I wholly recommend this channel. Plus, it's Disneyland Paris which for me is my 'local' park so it's lovely to feel connected to it one way or another at the moment.
There are hundreds of other Disney based YouTubers available but I wanted to mention these three in particular!
Stay safe x